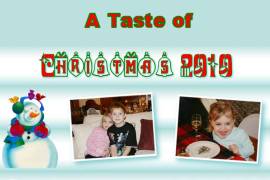 FEATURED PAGE
Christmas has come and gone. But memories linger.
Click on the picture at left to see a bit of the family's Christmas. It was a gentle and fun sort of chaos with five grandchildren at the center of it all. Take a peek . . .
ALSO: Take a look at our NEW YEAR'S WISH!